Event Time:
10 AM EST (New York City)
Watch a replay of the webinar below
The Global Findex database is the world's most comprehensive data set on how adults save, borrow, make payments, and manage risk. The data are collected in partnership with Gallup, Inc., through nationally representative surveys of more than 150,000 adults in over 140 economies. This webinar will discuss global trends in access to and use of formal and informal financial services and on the use of fintech, including the use of mobile phones and the internet to conduct financial transactions. We will also discuss how digital technology is being leveraged to deliver financial services to the underserved, including women and poor and rural adults. 
Presenter: Dr. Leora Klapper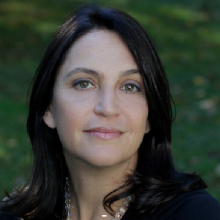 Leora Klapper is a Lead Economist in the Finance and Private Sector Research Team of the Development Research Group at the World Bank. Her publications focus on corporate and household finance, banking, entrepreneurship, and risk management. Her current research studies the impact of digital financial services, especially for women. She is a founder of the Global Findex database, which measures how adults around the world save, borrow, make payments, and manage risk. Previously, she worked at the Board of Governors of the Federal Reserve System and Salomon Smith Barney. She holds a Ph.D. in Financial Economics from New York University Stern School of Business.
Watch the Webinar on Demand